ISLAMABAD:
As the Supreme Court (SC) considered the Election Commission of Pakistan's (ECP) request to consolidate and transfer several cases to one high court, notifications were issued to Imran Khan, the leader of the Pakistan Tehreek-e-Insaf (PTI), and party leaders Asad Umar and Fawad Chaudhry.
The case was tried by a three-person panel presided over by Pakistan's Chief Justice, Umar Atta Bandial. The hearing for the ECP's plea to combine and transfer all six challenges now proceeding before various high courts to one high court to be heard on November 15 was set by the highest court last week.
During today's hearing, the court sent letters to Imran Khan, Fawad Chaudhry, and Asad Umar and instructed them to set a hearing date for their appeals of the commission's injunction ruling.
The SC stated that the electoral watchdog had questioned whether or not they should focus on organizing for local and general elections. As a result, it had asked that the cases that were pending in several high courts be transferred to one high court.
The ECP also provided judicial precedents for the consolidation in accordance with the Supreme Court's directive. The case hearing was then postponed by the court for 15 days.
It is important to note that a group of six ECP petitions filed last month argued before the Supreme Court that former ruling party leaders had been avoiding appearing before the electoral watchdog ever since the high courts granted interim relief to PTI leaders by allowing the commission to continue hearing the case without passing any final orders until the outcome of the petitions.
It claimed that the ECP had come to a stop as a result of the high courts' decisions prohibiting it from pursuing action against PTI leaders.
Later, in a different set of petitions, the ECP claimed that the high court rulings were invalid and unconstitutional since they essentially suspended Section 10 of the Elections Act of 2017, preventing the electoral watchdog from taking "adverse action" against the PTI leader.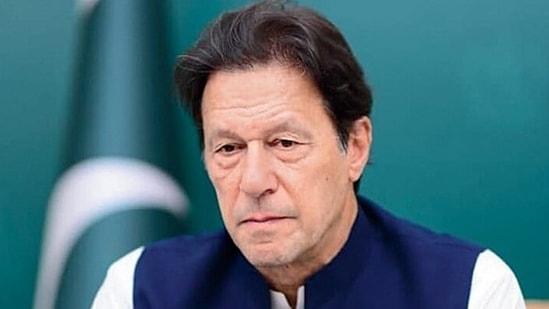 The PTI leaders had already received contempt notices from the ECP, which demanded that they defend their statements before the commission either in person or through counsel.
However, the party leaders had contested the notices in front of various high courts, claiming their jurisdiction, arguing that Section 10 of the Elections Act, 2017, was unconstitutional. These high courts included the Lahore High Court (LHC), Sindh High Court, Islamabad High Court, and LHC-Rawalpindi Bench.
The statutory law addressing the ECP's ability to penalize for contempt is Section 10 of the Elections Act, 2017.
The PTI leaders had also asked the high courts to intervene in the cases.