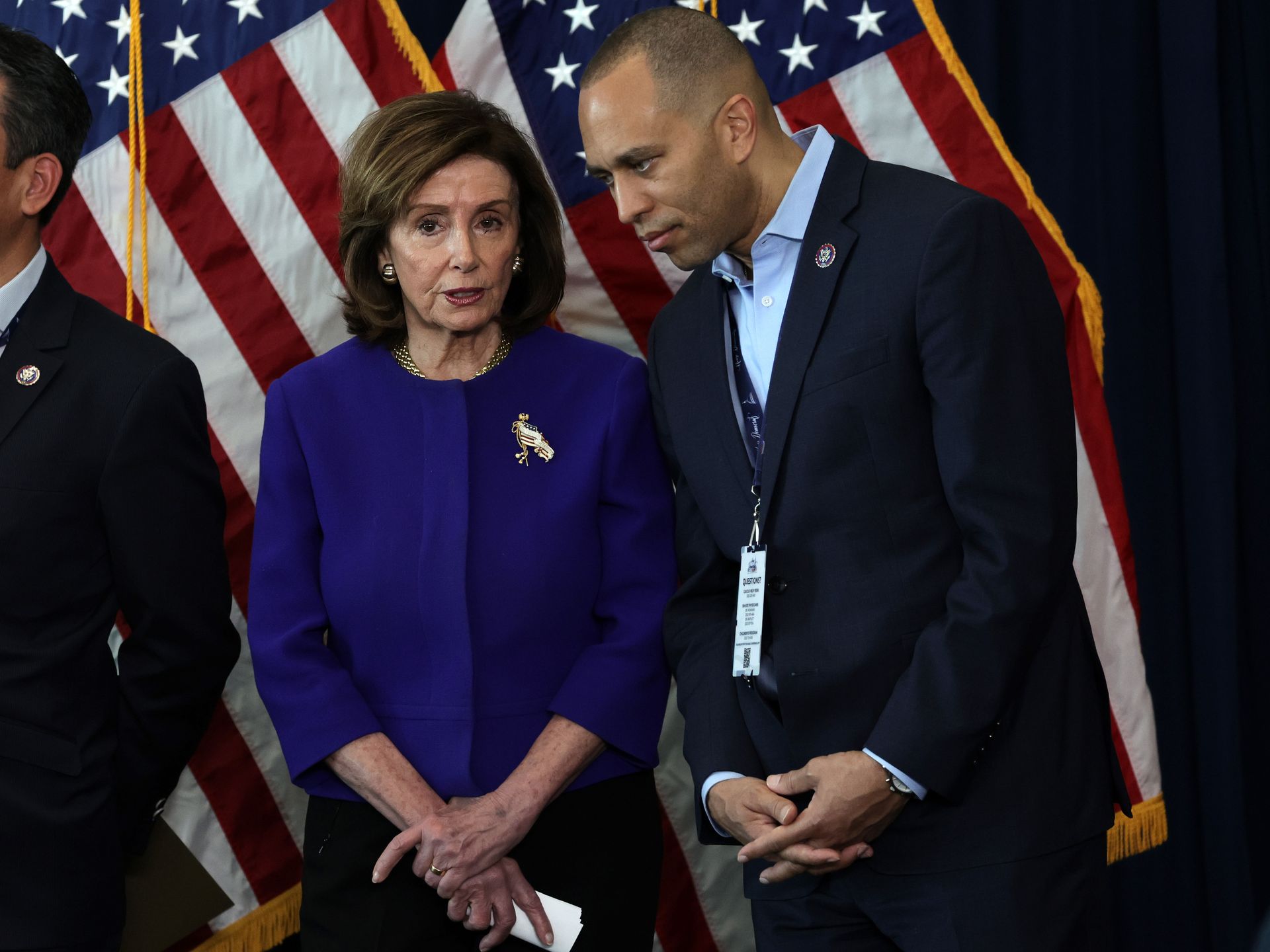 As the current head of the House Democratic caucus and the first Black person to lead one of the two main parties in either chamber of Congress, Hakeem Jeffries of New York is expected to succeed Nancy Pelosi as the party's leader in the House next year. The leadership elections for the House Democrats are going to take place.
To decide, House Democrats are gathering Wednesday morning on Capitol Hill behind closed doors.
As whip and the presumed winner of the position to lead the House Democratic caucus, California Rep. Peter Aguilar is running unopposed against Massachusetts Rep. Katherine Clark, who is now assistant speaker.
Given that the Republicans will control the next Congress, Jeffries, Clark, and Aguilar will all serve as the first Democratic minority leaders in two terms.
Jeffries, who is 52, would be a generational transition from the current trio of House Democratic leaders, who are all more than three decades his senior. In 2019, he was elected Democratic caucus chairman, making him the group's youngest leader.
After Pelosi, House Majority Leader Steny Hoyer, and House Majority Whip Jim Clyburn announced they would be leaving their existing leadership roles, he rose to the position of leadership. It's anticipated that Clyburn will join the next Congress as an assistant leader.
When Pelosi announced she would step down and return to being a rank-and-file member in the new Congress, the new trio of leaders anticipated to succeed them was blessed by Pelosi, who was named "Speaker Emerita" in a unanimous vote by the House Democratic Steering and Policy Committee Tuesday night.
A new era is beginning, and Pelosi declared, "I am sure that these new leaders will competently lead our Caucus and the Congress."
Democratic legislators have been speculating for months that Jeffries would succeed Pelosi if she leaves Congress.
"Lead an initiative that emphasizes our communication strategy on the messaging idea that values unite, problems divide," said Jeffries as his goal. While praising the previous administration, he said that "more must be done" to fight inflation, maintain our democracy, ensure reproductive freedom, welcome new citizens, advance equal protection under the law, and enhance public safety nationwide.