Choosing the ideal property management firm for your commercial property might be challenging. How do you ensure that you hire the best candidate? While there are several certified property management companies on the market, it is essential to identify the management team whose skill set matches the specific requirements of your property. The following is a detailed evaluation of the five factors you should assess about a rental management company before engaging them to facilitate the selection process. These questions can help you choose a skilled and competent rental company that is also a good match for your property. 
1. The experience level of the management team
 In terms of a property manager's success, longevity and experience are significant considerations. With several years of experience, Nashville rental companies always anticipate your needs and respond accordingly. A more experienced team will know how to respond to unforeseen scenarios that could affect your property, yet a less experienced staff may succeed through meticulous attention to detail and technology use. The type of experience is equally as significant as years of experience.  
 It would be best to verify that the property management team has experience with your property type, whether retail or industrial, Class A office, or mixed-use. Managing different property types necessitates diverse skill sets and knowledge since each presents unique issues, tenant kinds, lease complexities, etc.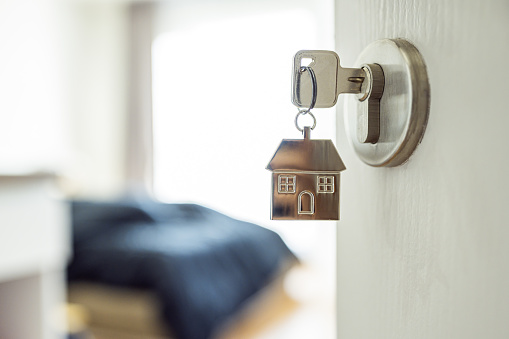 2. The reputation of the rental company
It is essential to ensure that your property manager is trustworthy and seasoned. The company must have a solid reputation. Evaluate several aspects to see whether a company is credible, trustworthy, and capable of meeting your property management requirements. Does the company have a positive reputation among clients and other industry professionals? A company's client and tenant references and testimonials can help you judge its credibility. Other techniques to determine a management company's reputation include:
Reviews from past clients (online or via referrals) 

 

Input from market-based leasing brokers

 
Additionally, you must ensure that the company has a positive reputation among suppliers. Vendors and contractors are essential for meeting a variety of building operations requirements. Ensure that the property manager has excellent ties with contractors so that, in the event of a problem (a burst pipe, a power outage, etc.), there will be someone on your team who is qualified to address the issue promptly. 
3. The company's capacity to meet your needs
Companies that manage Real Estate wear several hats and offer various services. It is essential to ensure that your property management company can provide the necessary services for your portfolio of properties. You must ensure that the property management you choose can provide all the services you require for your property and adapt to the budgeting and reporting methods you require. 
You can guarantee that your commercial property management meets your needs by asking:  
What services do you offer?

 

Do you have a maintenance plan in place? If so, please describe it

 

How does your organization collect rent?

 

What monthly financial reports does your organization offer?

 
4. Is the management company insured?
Occasionally, things do not go as planned. The property manager you select must know about risk management and loss prevention measures. Property management companies often carry a variety of insurance policies to cover unforeseen occurrences. 
A fidelity bond will safeguard the company against losses caused by employee fraud or dishonesty.

 

Depositor's forgery-and-alterations insurance protects against loss resulting from counterfeit or modified payment instruments.

 

Professional liability insurance

, often known as errors and omissions insurance, protects against damage caused by delivering negligent or inadequate professional advice to a customer or client.

 

General liability insurance protects against loss resulting from a client or their property being negligently injured or damaged by a business's services or personnel.

 
You want your property management firm to be insured so that it may manage your property in the event of harm or destruction. 
5. How Are the Fees for Property Management Structured?
One of the things you will want to know when selecting a property management company is how much their services cost. There are various structures for management fees. Many factors influence pricing. Generally speaking, management fee agreements fit into one of three structural categories. Examples include the percentage of gross receipts, flat fees, and hybrid categories. Other considerations to consider are the property's size and location.  
Your property manager should be present where your property is located. If you have a larger property, you should determine whether the manager has experience managing a property of that scale and a large enough team to manage it. 
6. The Masters Real Estate & Builders
The Masters Real Estate is the number one agency in real estate sector. The Masters Real Estate is the top performer of the year in sales and resales. The Masters Real Estate is officialy sales parther of Lahore Smart City and Capital Smart City. If you find safe and secure investment with profable so you can place at right company. Feel free to contact us and asked your questions.
Final thoughts
Property management can be a full-time occupation. If you have a great deal on your schedule, hiring a property management business may be the best way to obtain more help. Assess the factors mentioned earlier when you're ready to hire a property management firm, and you'll be one step closer to selecting the appropriate one for your demands.